Expert Driving Instructor
You'll benefit from an expert female automatic driving instructor with extensive and up to date knowledge of the road, the rules and the regulations. Having a good driving instructor is crucial for learning how to drive well, and many of my students feel safe and comfortable with a female instructor.
Learn in An Automatic Car
Learn how to drive in an automatic car which is much easier than learning in a manual car. There is so much less to worry about.
no stalling
no clutch control
no gear changing
no hard hill starts
This makes it easier for you to focus on the road, which will make you a much more aware and attentive driver.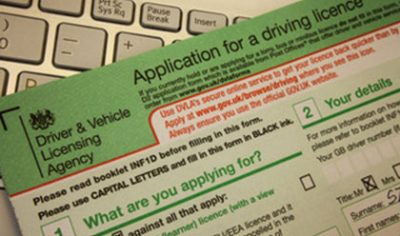 Perfect if you have never been in control of a car before, whether you are 17 or 70. We can teach anyone how to drive no matter if you are a student or older driver looking to get behind the wheel and master this essential life skill. We can help you no matter your skill level. Go from beginner to test ready sooner than you think. Learn everything you need to know about driving an automatic car with an experienced female automatic driving instructor who is super patient and easy to work with. Practice makes perfect, learning how to drive is a big step in life, so why not make it enjoyable. Get in contact today to book your first automatic driving lesson.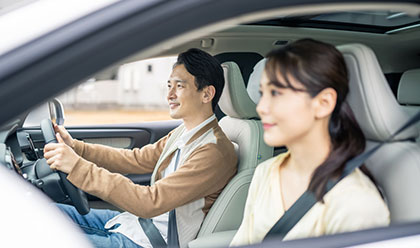 Already passed your driving test but don't do a lot of driving? Maybe you've been out of the country and driving on the other side of the road for a long time. Why not have some refresher driving lessons with a female automatic driving instructor? Get your confidence back on the road with automatic driving lessons in North East London whether you 30 or 70. Refresher driving lessons are suitable for anyone who holds a valid license. Get in contact today to book refresher driving lessons and get back on the road as soon as possible.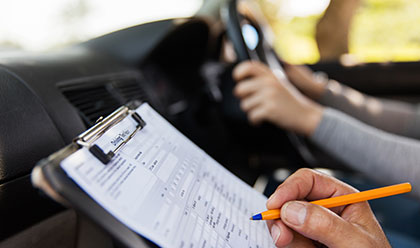 Do you have your driving test coming up soon? Why not book a mock driving test where we run you through what it will be like to take your driving test under proper test conditions? This is a great way to gauge just how good your driving really is. Find out how you've done and what you need to work on to pass the real thing. Get in contact to book your mock driving test today. This is the perfect way to finish off your driving lessons and be super prepared to pass your driving test.
What's Your Reason For Getting Your Licence?
Driving has the ability to open up a whole new world for us, and there are so many great reasons to strive towards passing your test and being given you licence. What is your motivation for driving? Do you want to gain some independence and stop relying on friends and family to take you places?
Are you tired of using unreliable public transport that eats into the time you have to work, rest and play? Do you feel like you're putting your partner out every time they have to drive you somewhere?
Do you want to just be able to jump in the car and drive to the park with your children, or head out with friends to the beach for the day? Wouldn't it be nice to leave the house at a decent time in the morning to get to work or take your children to school, instead of standing around waiting for a bus in cold icy weather?
Perhaps you just want to use the car to go shopping and not have to limit the amount you buy because you can't carry it all back on the bus, or have to shell out for an expensive taxi ride.
Whatever your motivation for driving is, I'm here to help you achieve that goal and get you behind the wheel with a full knowledge of how to stay safe on the roads. So, what are you waiting for, pick up the phone and make an enquiry today and get started on the road to a better life, better experiences and a better you!